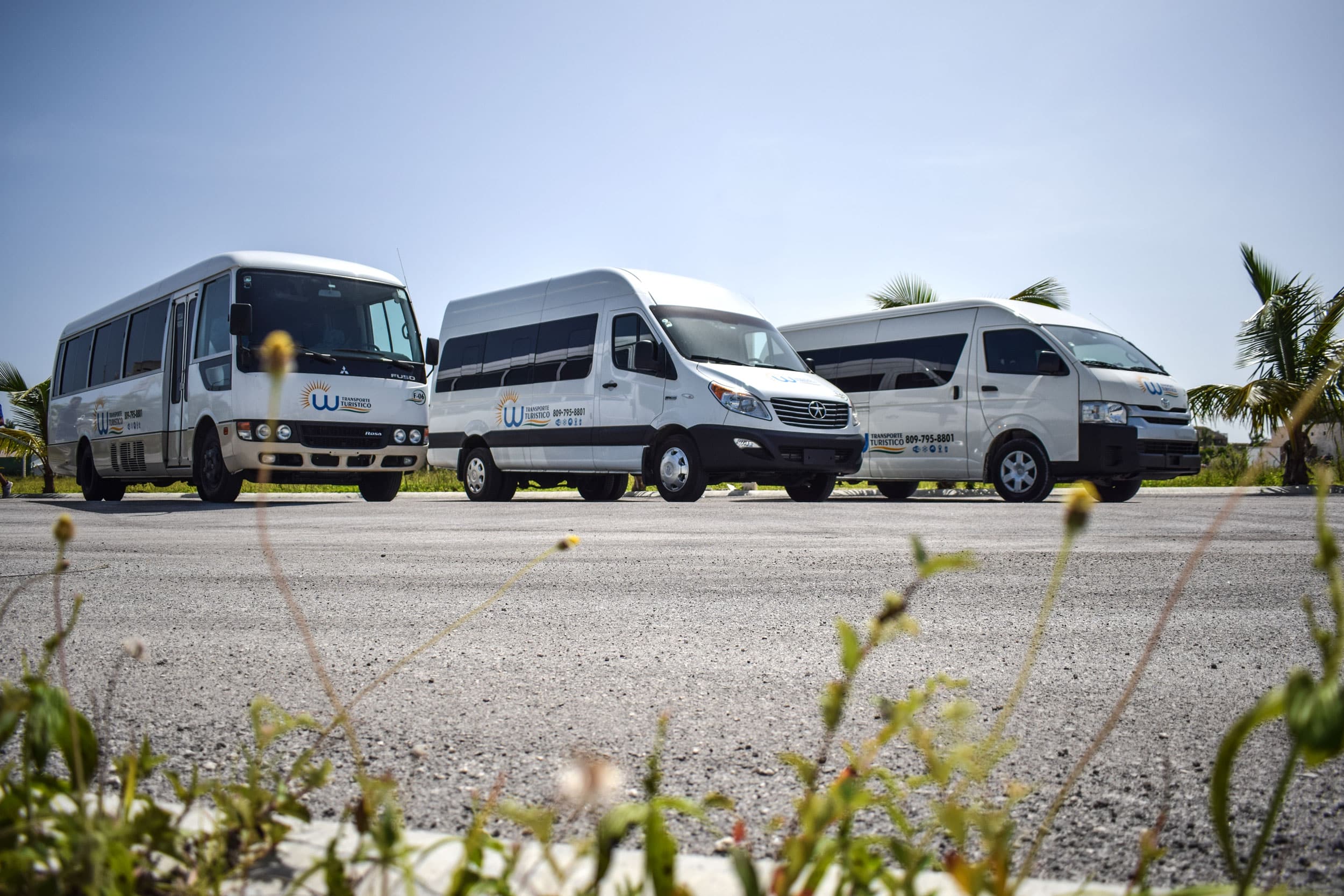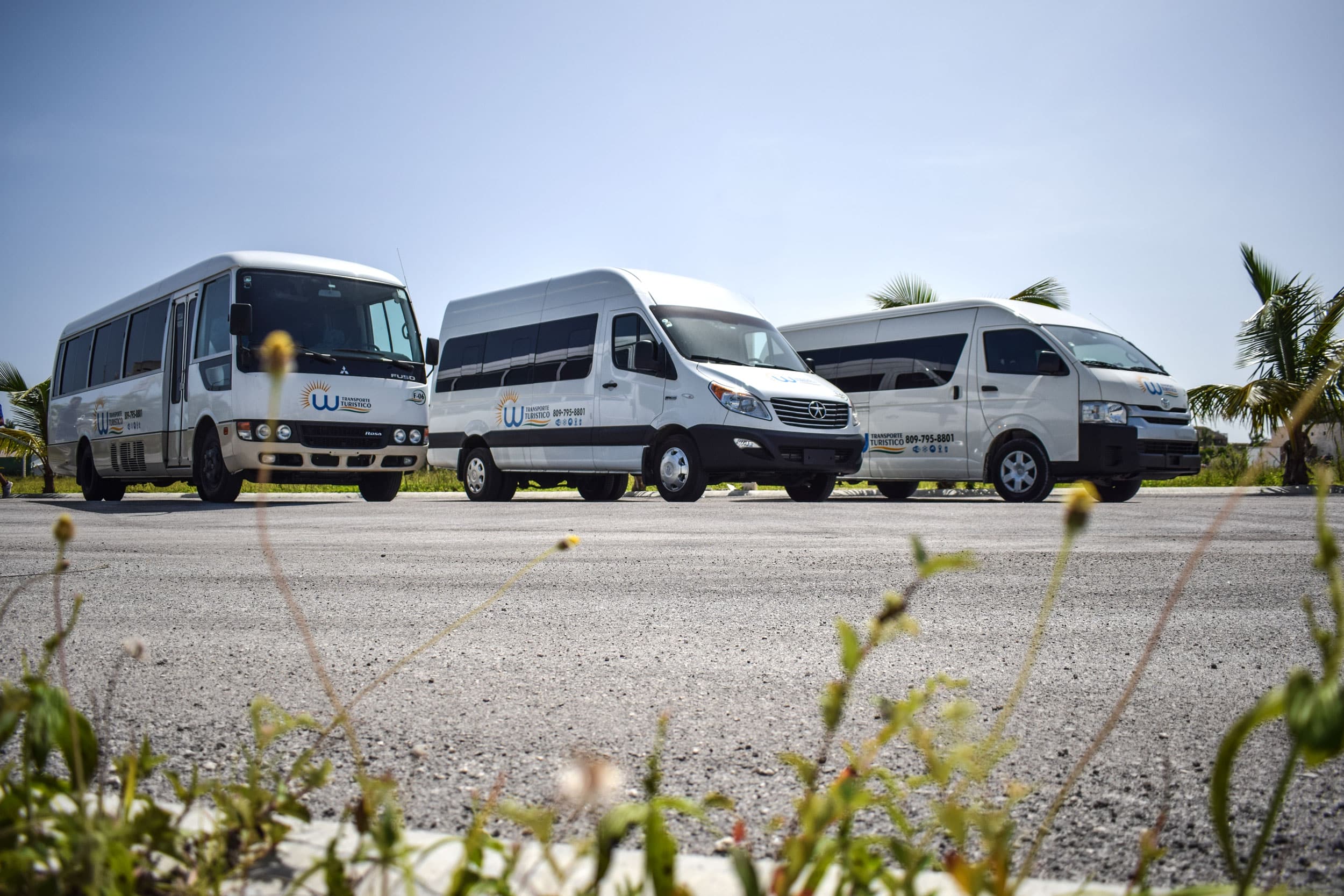 If you need a transfer service from any Punta Cana airport to your hotel, or you simply need to move around Punta Cana, we have a transfer service to help you.
Our Transfers in Punta Cana
We organize your transfers from the airports of Punta Cana, La Romana or Santo Domingo. Our fleet of vehicles will take you from the different airports to any of the magnificent resorts located in the areas of Bayahibe, Punta Cana, Zona Bávaro, Uvero Alto and Santo Domingo.
Trust our transfers in Punta Cana to start enjoying everything that this incredible destination offers you, from the moment you arrive. Water attractions, speedboats, catamaran sailing, party boats, deep sea sport fishing, cruises, floating spas, dolphin swimming, snorkeling cruises, horseback riding, shark and stingray swimming, whale watching and reef exploration .
Use our transportation services to visit Santo Domingo, the oldest capital of the New World, the first city founded in America.
Do not miss the opportunity to book an excursion to visit islands like Catalina or Saona, in which no matter what your idea of ​​paradise, you will surely find it.
We will always find a way to exceed your expectations!
Use our secure booking system for transfers from the airports of Punta Cana, Santo Domingo or Bayahibe to ensure a safe and surprising start and return of your trip. Whether traveling for vacations, romance, relaxation or an exciting adventure, it allows your trip to begin in the best and safest way.
Our vehicles have WiFi service, security cameras, GPS, bottles of fresh water and air conditioning . Our prices include everything you need to be the main protagonist of our work. You will also have accident insurance included in excursions in Punta Cana.
Avoid the unexpected, if you are looking for tranquility on one of the most unforgettable trips of your life, to experience it with total safety and comfort, what do you expect to book your transport and start planning your vacation? You can make your reservation online today! Contact us and trust us your transfers.